Australia Heatwave Jan 2019
(General)
46.2 in Adelaide, which is a record for any Australian capital city.
Port Augusta, which is also on the coast hit an astonishing 49.5!
https://www.theguardian.com/australia-news/2019/jan/24/australia-heatwave-adelaide-brea...
Thankfully the wind is not too bad so no reports of major bushfires outside Tasmania, though tomorrow winds are expected to pick up. Victoria and South Australia are the states most at risk.
World heat map: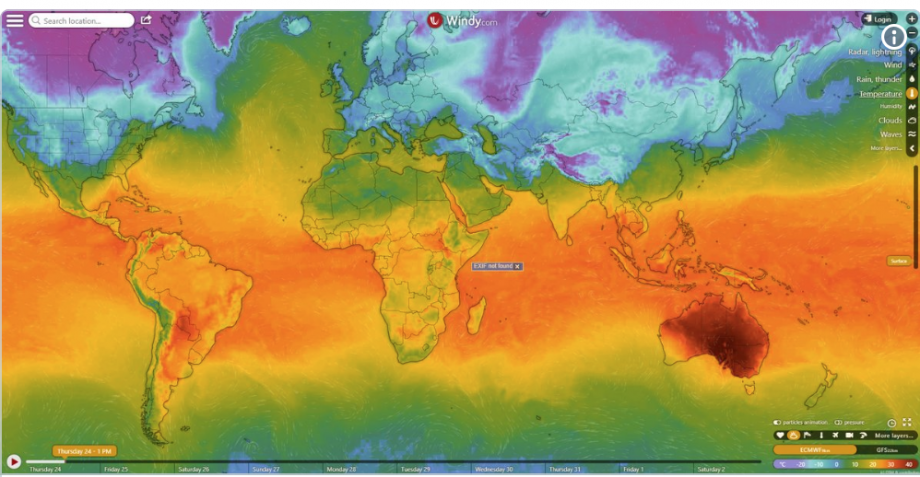 ---