Typhoon Meranti
(Weather)
It's the height of the storm right now. Blew pretty hard all night but kicked up a level just on day-break. Thankfully, it has held its line and appears to be passing just off the southern tip of Taiwan but it's still a wild storm outside - Kending will be really pumping.
Got light as the sun came up, then 30 minutes later it looked as if we had gone into reverse and it started getting almost dark again - winds dropped off quite a lot but it's started bucketing down
From the radar you can see it's an almost perfectly formed storm.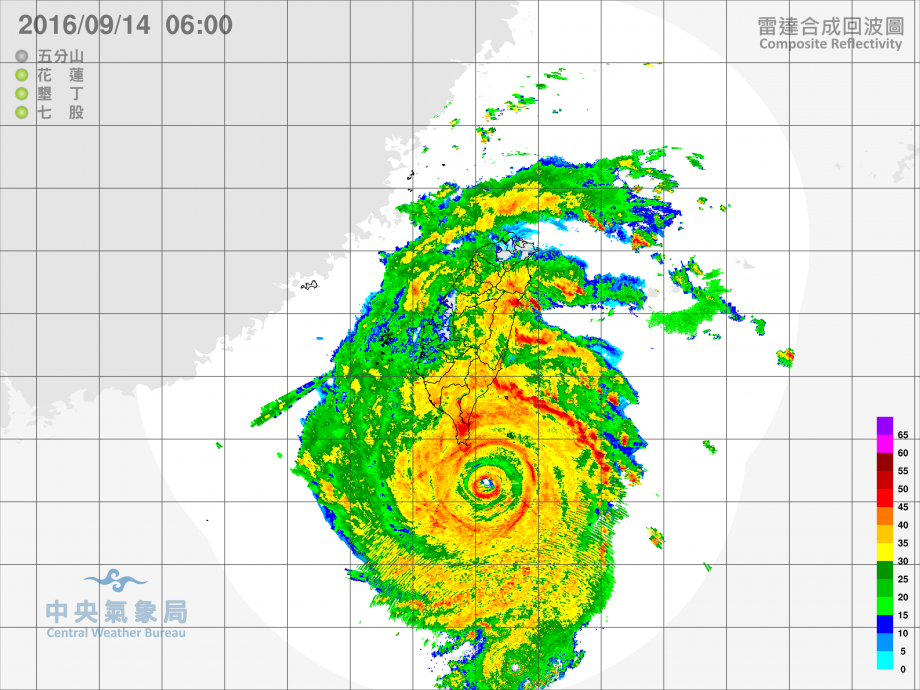 ---